Guide
/ How to restore from MobileTrans backup file?
How To Restore From MobileTrans Backup File?
Holly McQuillan, Product Manager
By
|

Updated on September 26th, 2019.
Are you frustrated about finding data back from an old broken phone? MobileTrans can help to extract data from old backups as long as you can recall you back up once using the Backup Phone feature on MobileTrans software.
First of all, launch the MobileTrans and open the "Restore" module on your computer.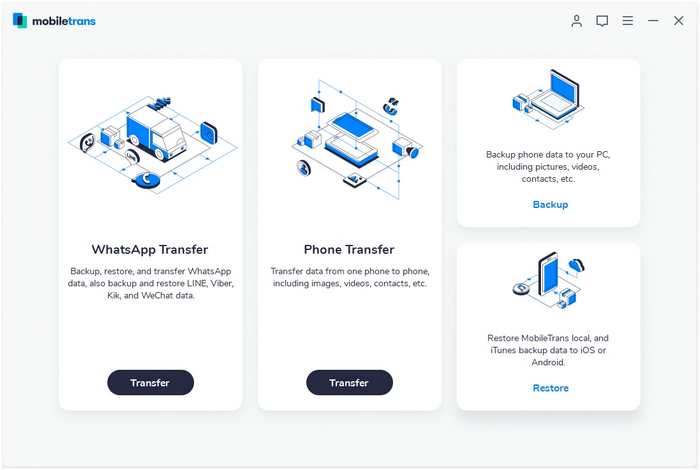 Let's see how to restore from phone devices' backups made by MobileTrans.
Step 1. Choose "MobileTrans backup file" and the backup file
Select the feature "MobileTrans backup file" on the software. MobileTrans will detect the backup files you've ever made by the software. Select the backup file you'd like to extract from if you made several backups.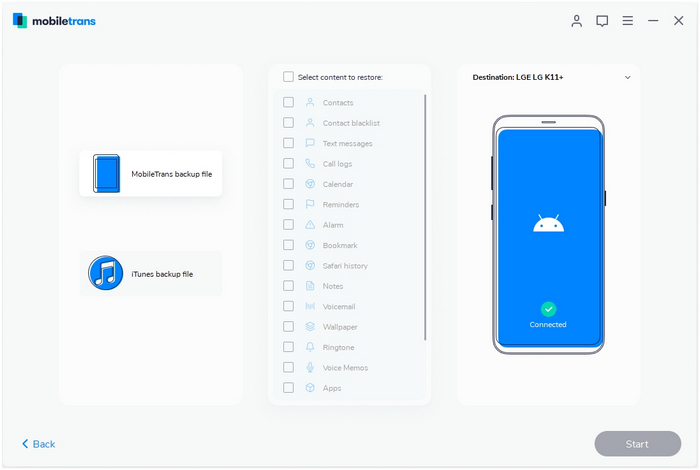 Step 2. Connect your phone to your computer
Now connect your iOS or Android phone to the computer.
Here takes a screenshot of restoring from an iOS backup as an example: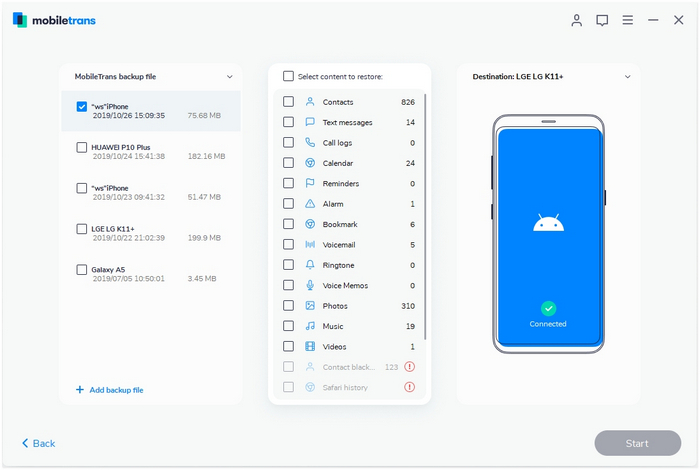 Step 3. Select file types and start to restore data
Select the file types you'd like to restore and click on "Start" button. It will complete the restore in a while. Please keep your phone connected during the transfer.
If you want to erase current data on the phone, you can tick "Clear data before copy". It's not checked by default.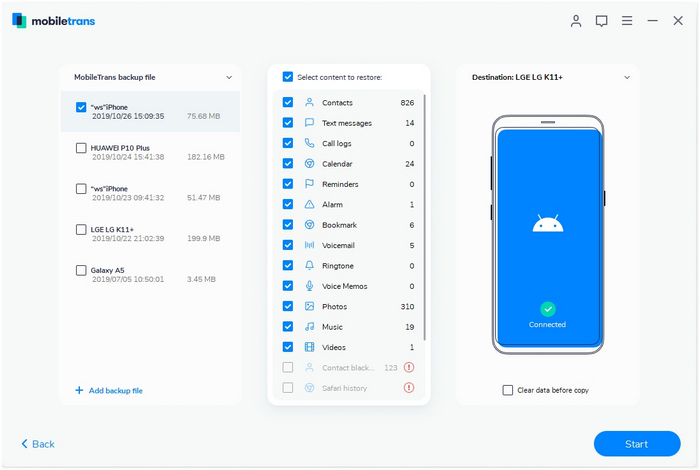 Have more questions? Submit a request