Guide
/ How to backup & restore iOS Wechat chats on a computer?
How To Backup & Restore Wechat Chats on a Computer?
Holly McQuillan, Product Manager
By
|

Updated on September 26th, 2019.
Are you searching for a way to transfer Wechat chats to your computer? MobileTrans is to back up Wechat chats and attachments for iOS devices on the computer. You can view all backed up content via the software. It allows you to restore Wechat chats to iOS devices or export chats and attachments to your PC.
Let's see how to backup & restore Wechat chats in detailed steps.
Step 1. Open MobileTrans and start "WhatsApp Transfer"
Select Wechat tab after you go into "WhatsApp Transfer". Click "Backup" button to next step.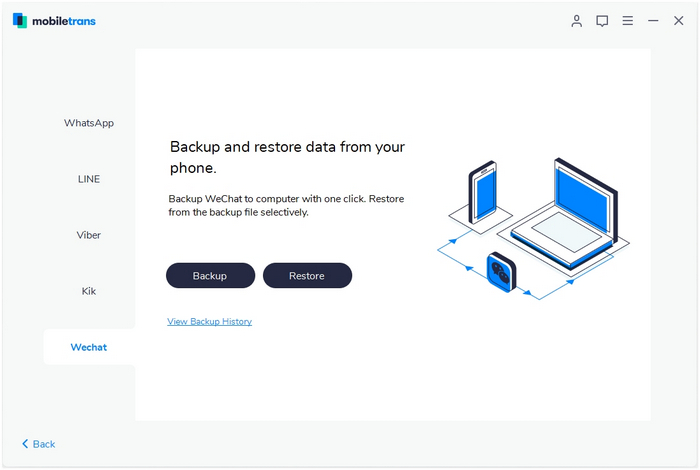 Step 2. Connect iOS device to the computer
Connect your iPhone/iPad to computer and click "Start button".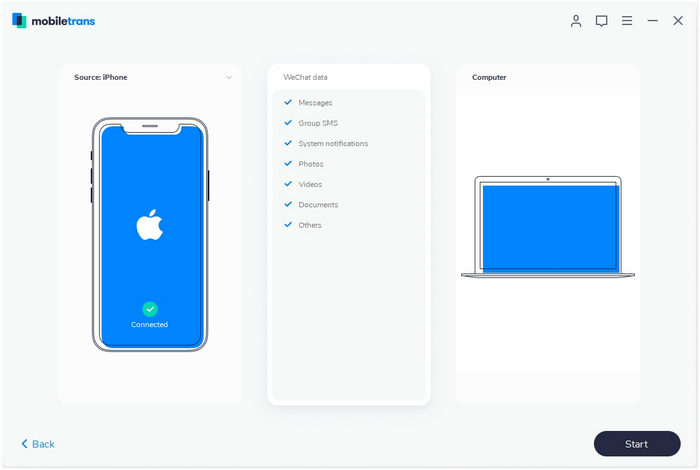 Step 3. Backup Wechat chats to the computer
You can back up Wechat chats to the local computer after you make a backup by this feature. Just click on Backup button and wait until it finishes the backup. When you see Backup completed as this window, the backup is done.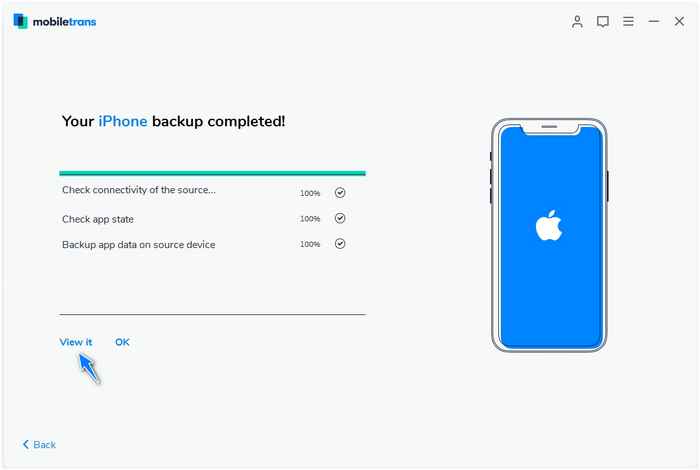 Step 4. Click on "View It" and start to restore chats
After the backup is completed, click on "View It" button and follow onscreen instruction to restore chats to your iPhone.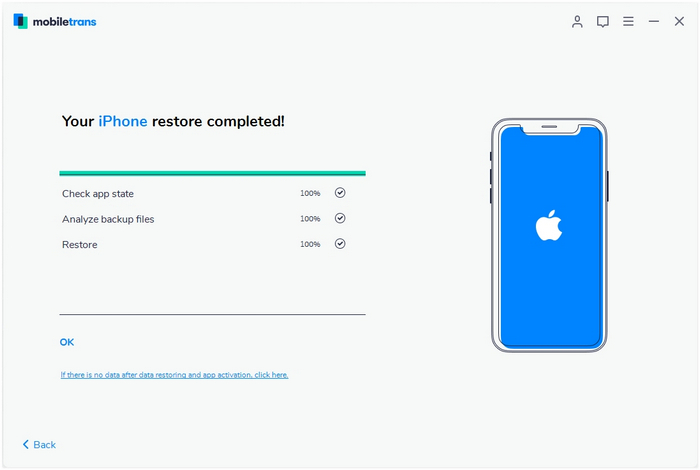 Note: When you restore chats to an iPhone, it will transfer only Wechat chats, no Wechat attachments included.