Take Control Of Your WhatsApp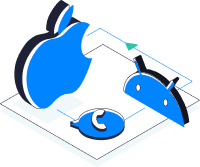 Transfer WhatsApp between Android and iPhone
Upgrading to a new iPhone and needs to transfer your WhatsApp chats to it? Transferring WhatsApp from Android to iPhone is now as simple as a swipe of your finger. The entire WhatsApp chat history will be perfectly copied and merged on your new phone.

You can also transfer WhatsApp from iPhone to Android, Android to Android, and iPhone to iPhone.

iPod touch, iPad, and other tablets are also compatible.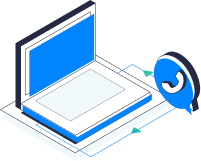 Backup WhatsApp Data to Computer
It is always recommended to backup your WhatsApp to computer with MobileTrans as it can have important messages and media files. The tool works both, with Android and iPhone, preventing you from any unwanted data loss scenario.

It can smoothly backup WhatsApp chats, photos, attachments, and videos.

You can read your WhatsApp messages and attachments directly on the computer.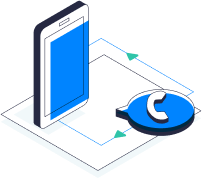 Restore WhatsApp Backup to iPhone/Android
Once you have backed-up your WhatsApp with MobileTrans, you can restore WhatsApp data to your phone anytime you want. You can restore your WhatsApp backup to any device you want (same or a different phone).

Restore WhatsApp backup of one device to another (different systems supported).

Preview backup files before you restore your WhatsApp data to the target phone.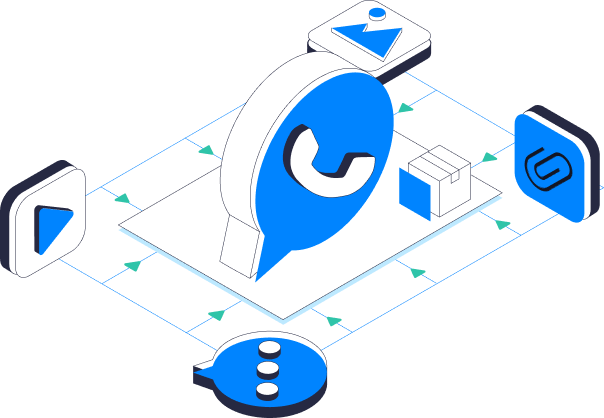 Transfer & Backup Every WhatsApp Content

WhatsApp Messages:
Backup WhatsApp chat history to computer including personal chats and group conversations.

WhatsApp Photos:
Export all images including your profile picture, photos in chat history, and even stickers.

WhatsApp Videos:
Transfer WhatsApp videos of all kinds from your phone to computer to save more space.

WhatsApp Attachments:
Extract all attachments from WhatsApp chat history to computer without any data loss.
Transfer between Multiple Devices
By supporting as many devices as possible, MobileTrans can move your WhatsApp data between different phones, whether they run on Android or iOS. It works perfectly with every major mobile brand, including Apple, Samsung, LG, Motorola, and more.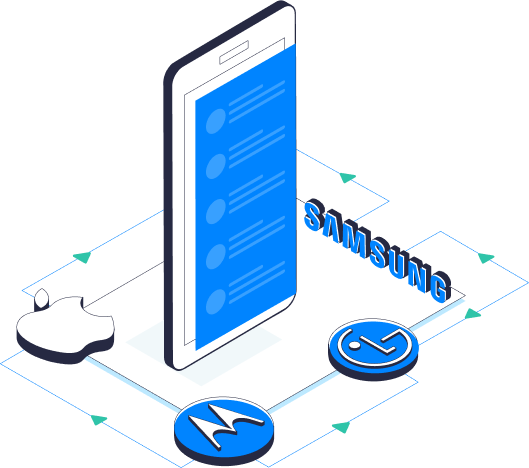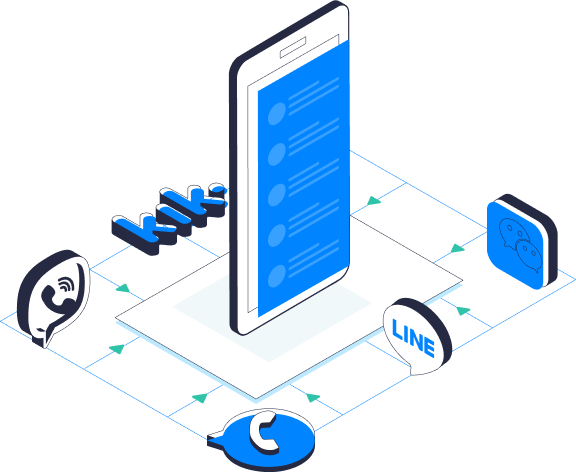 More than just WhatsApp Transfer

Kik:
Your Kik messages, image files, and attachments are all the major types of data that MobileTrans can backup.

LINE:
You can backup LINE chats and also restore LINE chat history without any trouble.

Viber:
Supports the backup & restore feature of chat history, contacts, and files for Viber on Android or iOS devices.

WeChat:
Backup WeChat data to your computer and restore its chat history to your phone.
3 Ways to Transfer WhatsApp
Tech Specs
iOS & Android versions
iOS Versions: iOS 5 and up (iOS 14 included)
Android Versions: Android 2.1 and up (Android 11 included)
Computer OS
Windows: Win 10/8.1/8/7/Vista/XP
Mac: 11(macOS Big Sur), 10.15 (macOS Catalina), 10.14 (macOS Mojave), Mac OS X 10.13 (High Sierra), 10.12(macOS Sierra), 10.11(El Capitan), 10.10 (Yosemite), 10.9 (Mavericks), or 10.8
Computer hardware
CPU: 1GHz (32 bit or 64 bit)
RAM: 256 MB or more of RAM (1024MB Recommended)
Hard Disk Space: 200 MB and above free space
Support Data Types
WhatsApp chats history, photos, videos and attachments.
Frequently Asked Questions

Can you transfer WhatsApp conversations to a new iPhone?


Yes, MobileTrans "WhatsApp Transfer" feature can help you to transfer WhatsApp messages to new iPhone easily.
Launch MobileTrans on your computer and navigate to "WhatsApp Transfer".
Connect both your old iPhone and new iPhone to your computer with USB cable.
Then, your devices will be displayed on MobileTrans. Click "Flip" button to change the source or destination phones if they're located oppositely.
Select conversations to transfer and click "Start" to transfer your WhatsApp data.

How can I see WhatsApp messages on my PC?


MobileTrans enables you see your WhatsApp messages on PC as long as you backup them to PC. Here is the guide:
Open MobileTrans on your computer.
Connect your phone to computer.
Choose "WhatsApp Transfer".
Navigate to "WhatsApp" and choose "Backup WhatsApp messages".
When your device is connected on MobileTrans, click "Start" to backup data.
Check your backup file and click "view". Then, you can view your WhatsApp messages on PC.

Can I also transfer Line/Kik/Viber/Wechat to a new phone?


No but not completely. MobileTrans "WhatsApp Transfer" feature can only help you transfer WhatsApp to a new phone. For Line/Kik/Viber/Wechat, you can just backup and restore the messages. However, it allows you to restore these social app chats from iOS to iOS phones currently.

How can I restore my WhatsApp messages without phone backup?


Don't worry if you haven't made a backup for your phone. MobileTrans "WhatsApp Transfer" is a powerful solution and supports to transfer your WhatsApp chats from phone to phone directly.
Connect both phones to a computer and run MobileTrans. Open Transfer Social App and restore WhatsApp from source phone to the destination phone. You'll see WhatsApp messages on the target phone after a complete transfer.