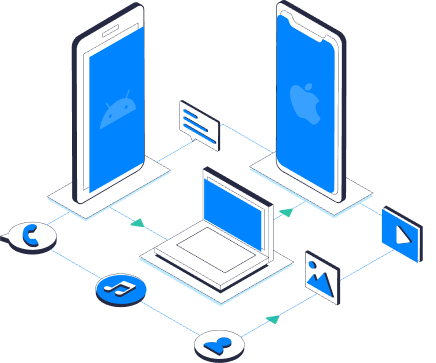 Transfer Data Between Phones Selectively
MobileTrans is the best desktop software to transfer contacts between iPhone and Android, as well as other types of data, including photos, apps, songs, messages, videos, and more. In addition to being perfectly compatible with thousands of iOS and Android devices, it works with Windows phones as well.
WhatsApp Transfer, Backup & Restore
Transferring WhatsApp to a new phone now only needs a single click with MobileTrans, whether you're switching to an iPhone or an Android. It also helps you keep your chat history safe by backing up your WhatsApp data to a computer. To get back your messages or chat history, just restore the WhatsApp backup to your device.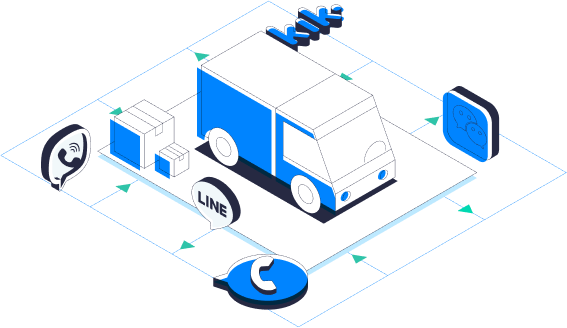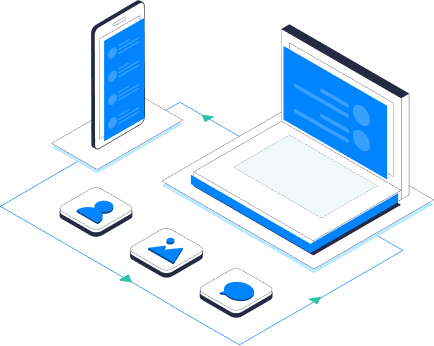 Backup from Phone to Computer
Backup iOS and Android devices to your computer with the help of our intuitive MobileTrans interface in a few clicks, no iTunes or iCloud required. What's more, you're able to select the type of data to back up on Mac or PC as per your preference. MobileTrans will never overwrite your backup files.
Restore a Backup To Mobile Devices
Whenever you backup your iPhone or Android with MobileTrans, you can later restore the backup data from computer to your phone without overwritten your data. Additionally, MobileTrans allows you to restore backups from iTunes to your mobile devices without reset. You can even restore your iTunes backup to Android.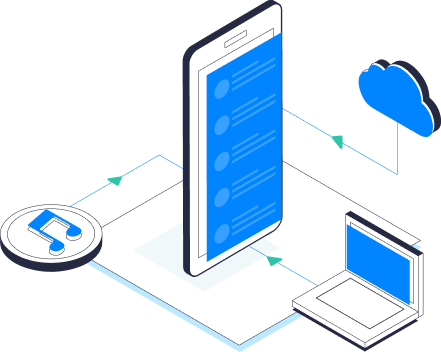 Why MobileTrans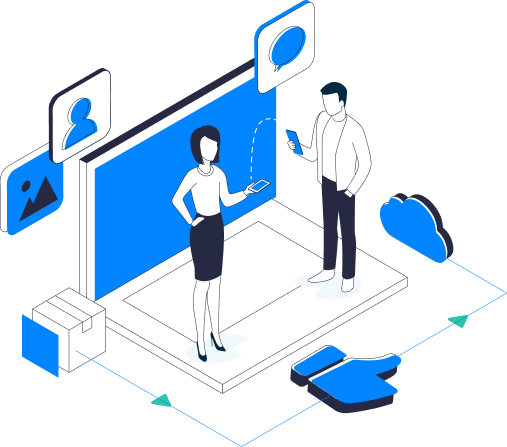 Supporting 6000+ Devices
MobileTrans works perfectly with all the latest models of iPhone, Samsung, HTC, Windows phone, and several other smartphones and tablets up to iOS 14 and Android 11 supported.

Trusted by Customers
MobileTrans is the top-rated mobile phone data transfer software in the world with 700k+ trusted customers and 50 million+ software downloads.

Accessible to Everyone
Compared to complicated data transfer operations on iTunes, iCloud, or Bluetooth, MobileTrans simplifies the whole process to just a few clicks.

With You at Every Step
Whether you are a beginner or a pro, you can enjoy our extensive knowledge base and excellent customer support for free.
What Our Users Say About Us

P.K.Sakhuja
Web Designer
"MobileTrans ia an unbeatable product for the management of smartphones particularly for the people who are regularly upgrading or switching their smartphones to different operating system to transfer the contents. It deserves five stars as it performs the transfer of data across the phones without any glitches. Must for smartphone users."

Jay Paul
Customer Manager
"This program worked great & transferred all my contacts, pictures, videos & apps from my old Samsung Galaxy to my new Samsung. The program also has helpful reminders and instructions on how to turn on your phone's USB Developer Mode to allow the drivers to be installed & how to enable Unknown Sources to allow your apps to be installed from your old phone to your new phone."

Kris T
Lawyer
"It works as described! I was able to xfer (copy) everything over without any problem. Everything is on the new phone, and still on the old phone too (even though I won't be using it anymore since I no longer have paid service for it cause it's on a different network). I highly recommend this product!!"
1-Click Phone To Phone Transfer